Car tires often get damaged due to stones, dust, and other particles on the road. This is an amazing Rim Edge Protector for cars. Wrap your rims with durable and high-quality Rim Wraps to protect them from rough particles. This tire protector fits the wheels of all car models.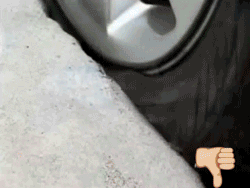 Features:
Acts as a layer of protection on the wheels: This Tire Rim Protector

protects your car's wheels and prevents scratches or small bump damages. It also enhances the appearance of your car by adding colors to the wheels. You can get this car wheel protector in a wide range of colors. It makes your car look cool and stylish. 
Easy to install: Made with the do-it-yourself installer in mind this high-performing rim wheel wrap is designed for use right out of the box. You do not need any professional help or guidance to attach this protector to your car wheels.
Premium-grade materials: This car rim protector contains rich-grade rubber. This material can work in all seasons. It is highly flexible and does not tear damage or break even if you travel long distances.
Cut according to the wheels: 8 Meters/26FT is enough for 4-5 wheels. it is easy to be cut to the appropriate length that you need. Depending on your wheel diameter
How to Use :

1. Clean the edge of the bub, wipe dry the water, dust, oil, and other contaminants on the car.
2. Remove double-sided tape, paste the product on the rim of the hub gradually, and press firmly to ensure good adhesion.
3. Don't expose it to the larger dust within 24 hours and no washing within 24 hours, so it can be the best bond strength.
4. To avoid coming off, after installation, please do not drive within 2-3 hours. below 70 miles/hour within 24 hours.

Note: Cleaning wipes and adhesive primer wipes to ensure a long and lasting bond to the alloy wheel surface
Product Specification:
Material: Soft Rubber
Product Length: 8M / 26ft
Width &Height: 8 x 4mm
Thickness: 2mm
Weight: 0.17kg
Package Size: 16 x 16 x 1cm / 6.30 x 6.30 x 0.39inch <L x W x H>
Package Include:
1 x 26FT Car Wheel Sticker