Quality.  Durability.  Design.
3 in 1
Quality: 0% alcohol! No drunken driving tickets from our product! 
The fragrance oils in our product are tested for allergenic and have passed the most rigorous quality tests to ensure the product will give you the best experience.
Durability: We have a patented diffusion system on our car fresheners. Plus not containing alcohol enables the product to have a lower volatility rate.
Design: Beautifully designed, just look at the pictures and honestly tell us that it won't look great in your car.

Orange Blossom​​​​​​​
Harmony- Pleasant aroma, derived from citric notes. It will make you feel Harmony due to its calming properties.
Wild Berries​​​​​​​
Confidence- Delicate sweet scent tones that will bring you a state of confidence and security.​​​​​​​
BREEZE
Purity- The smell of purity will surround you in a clean and fresh ambiance, creating a sense of well-being.​​​​​​​
Rose Petals​​​​​​​
Seduction –  This delicate aroma represents love and appreciation for your companion.  The delicate scent of the rose petals creates an atmosphere of love and seduction. ​​​​​​​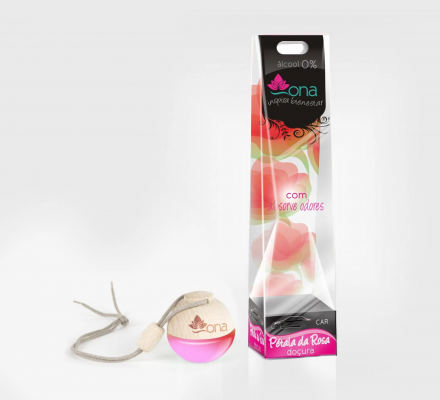 Twilight​​​​​​​
Inspiration-  Creates a relaxing and calm feeling that will balance your emotional state. Surround yourself with a gentle aroma that will awaken your five senses.​​​​​​​